Zubair Junjunia
Founder & CEO, ZNotes


United Kingdom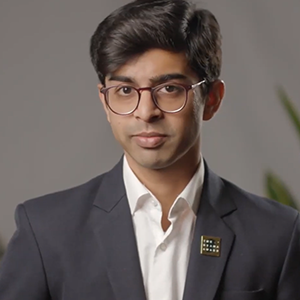 Zubair Junjunia is an award-winning entrepreneur, who founded the global learning platform, ZNotes at the age of 16. He established the platform to advocate fair and equal access to education, by giving every student an equal opportunity to succeed on a global level. To date, they have reached over 4 million students and 30 million hits from 190+ countries. 
In 2021, Zubair received the Diana Legacy Award, in recognition of his exceptional contribution to education with ZNotes. Named after Diana, Princess of Wales, it is recognized as the highest accolade a young person can receive for their social and humanitarian efforts. 
In less than a decade, Zubair has delivered speeches at global events, including the 74th UN General Assembly, One Young World Summit 2022 and the WISE Awards 2023. He has also presented a TED talk on advocating for a student-empowered approach to ensure inclusive and equitable education.
Zubair is the ambassador for One Young World; National Youth Leader at the Global Partnership for Education; and advisory board member of the Digital Education Futures Initiative (DEFI) at the University of Cambridge and EY Foundation.
He was the first-ever youth moderator at the UN Economic and Social Council (ECOSOC) Youth Forum and has delivered guest lectures on social entrepreneurship at universities in the U.K, including the University of Cambridge, King's College London and UCL.
Zubair holds a Master's degree in Mathematics from University College London.