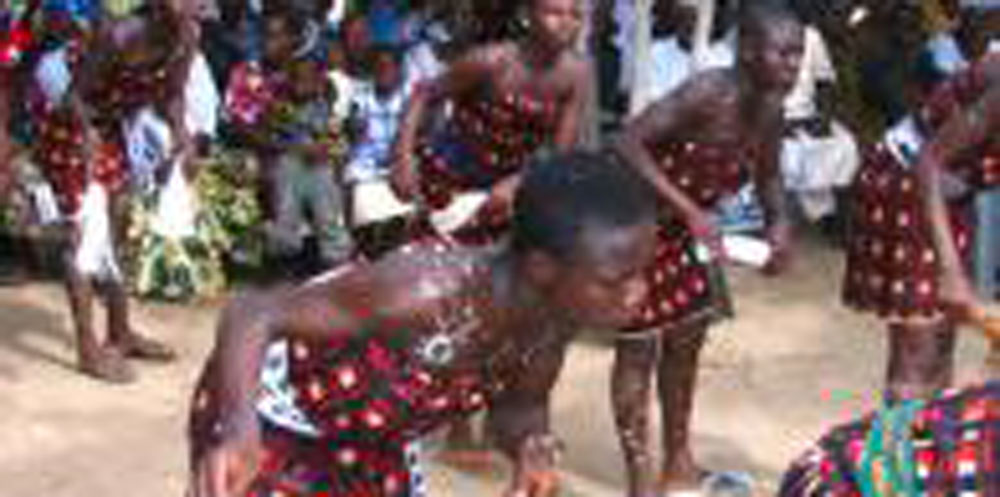 About the Project
This project is one of the 2009 WISE Awards winners.
Launched in 2007 by Mama Zimbi Foundation, the Widows Alliance Network (WANE) integrates economic, social, sustainable and cultural transformation tools into an educational package to alleviate the untold hardships widows experience in Ghana. To date, WANE has formed over 400 widowhood clubs and associations with over 8,000 widows in free membership. The widowhood clubs are then encouraged to learn to grow in self-confidence, developing new skills as well as new friendships to support their families and communities.
The network was originally an amorphous movement aimed at making visible the plight of these women, but quickly developed into a way to help widows become financially self-reliant. WANE supports local widows' groups to identify opportunities for small businesses that might be viable in their area, and provides them with startup funds and the necessary education to make them possible. The project is not interested in theoretical education, because what is learnt needs to be put into practice for it to have any impact. Rather than talk about education for entrepreneurship as another instrumental process in an already over-mechanized system, WANE addresses something broader. In this project, it is also believed that the starting point of a powerful and successful education for work is a sense of mission.
Context and Issue
The vulnerable women, who are mostly the victims of painful widowhood rites, often have no source of livelihood. There is the fear of hardship and hunger, the fear that the education of their children will be truncated, and so on. If these women had their own source of income through sustainable economic ventures – without always being dependent – then their woes could be reduced to a certain extent. This can only be achieved through providing them with adequate vocational and informal adult literacy education, and also making resources and funds available for them, as the WANE project does.
These vulnerable women can achieve sustainable socio-economic independence through training, and they are also able to take care of their children properly by providing them with the basic necessities of life and formal education.
Solution and Impact
The innovative aspect of the project model is that it integrates economic, social, sustainable and cultural transformation tools into an educational package to alleviate the hardships widows experience in Ghana. The WANE program areas include: Widows Training Workshops (WTC) for Community Self-Help Activities, the National Widows Alliance Conference (NAWAC) for Advocacy and National Widows Cohesion, and Business Financing Schemes called NNOBOA. WANE focuses entirely on breathing economic life into widows in Ghana.
In terms of the impact of the project, the widows have come up with 20 small-scale ventures and businesses to provide them with financial independence. The ventures range from agro-processing industries, bakeries, soap-making factories and traditional cloth weaving to fish farming and herbal medicine production. The 20 ventures employ a total of over 500 working widows, and are fully managed by trained widows. A further 5,000 widows have received vocational, business and entrepreneurial skills training to commence income-earning ventures in their communities. In June each year, MZF holds its National Widows Alliance Conference (NAWAC), the biggest of its kind in Africa (http://youtu.be/TgyKAxmIxog).
Future Developments
Regarding the next steps and future developments, WANE is planning to develop:
An ultra-modern Center for Technical, Vocational and Entrepreneurship Training (CTVTE) as a permanent place to provide vocational training, human rights education, reproductive health and social integration programs. This center will increase the rate of providing employable skills training and opportunities to widows in Ghana.
A viable and sustainable micro-finance scheme (Widows Micro-finance Scheme (WMS) that would be in operation to give direct micro-loans to deserving individual widows and widow groups nationwide to undertake profitable income-generating ventures and repay the loan with very flexible, minimal interest payments.
The land for the Center for Technical, Vocational and Entrepreneurship Training (CTVTE) and its architectural plans have already been acquired, and WANE is currently seeking support and funds for the building project to begin.
May 26, 2009 (last update 01-20-2022)