Across emerging markets, the middle class is growing, and with it, demands for quality education. While high-quality public sector provision is the backbone of education systems, private capital and new models of financing education has an important role to play in widening access, driving innovation, and increasing diversity of education offerings.
This report explores the ways that private capital is deployed to finance education by highlighting case studies of high-growth organizations in various education sectors. The types of investment models analyzed include impact investment, venture capital, private equity, investment vehicles such as debenture bonds and asset backed securities. New financial innovations such as crowd funding and social impact bonds are also explored. The authors conclude by offering a set of lessons that can support government and private investors in taking advantage of the opportunities presented by the increased need for private capital in education.


Mr. Ashwin Assomull
Managing Director, International Education Practice, Parthenon-EY
Ashwin advises education clients globally on growth strategies including market potential, market entry, investment decisions, and profit uplift strategies.
Ms Maryanna Abdo
Emerging Markets Education Director, Parthenon-EY
Mary focuses on public and social sector education in emerging markets. Her clients include policymakers, foundations, and private providers seeking to create social impact.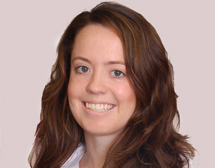 Ms Roisin Pelley
Private Education Specialist, Parthenon-EY
Roisin specializes in private education across emerging markets. She is currently based in Asia and has worked extensively in education in Africa, Europe, India, MENA, and Southeast Asia.
This report has been reviewed by:
Mr. Azad Oommen, Board Member, Central Square Foundation
Prof. Hugh Lauder, Professor, Education and Political Economy, & Director, Institute of Policy Research, University of Bath
Putting Education at the Heart of Global Development