Alhassan Susso
2019 New York State Teacher of the Year, International Community High School

Gambia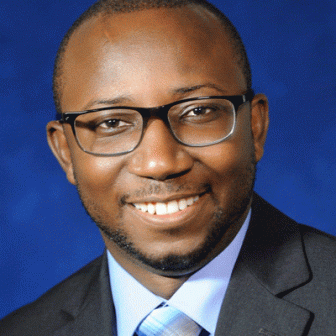 Alhassan Susso is a world-renowned educator, author and speaker who has devoted his career to transforming the lives of young people facing difficulties.
He is the author of a motivational memoir, The Light of Darkness: The Story of the Griots' Son, which traces his journey to America as a nearly blind teenager and his trials and triumphs becoming American, while maintaining his deep African roots.
Alhassan is the 2019 New York State Teacher of the Year and the 2020 Horace Mann National Educator of the Year. He was also named in 2017 as one of "The Top 50 Outstanding Educators in the World" by the Varkey Foundation's Global Teacher Prize. He is a two-time recipient of the Social-Emotional Learning Innovation Award for Teachers by Education First through the Rockefeller Foundation.
 He currently teaches Government, Economics and Personal Development at the International Community High School in the South Bronx in New York City.