Ms Alice Waters
Founder and Board President, The Edible Schoolyard

United States of America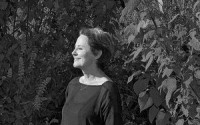 Ms Waters, restaurateur, author, activist, and proprietor of Chez Panisse Restaurant and Café in Berkeley, California, is a pioneer of a culinary philosophy based on using the freshest seasonal organic products. Throughout the world, Ms Waters is lauded as one of the earliest champions of the local-food movement.
Ms Waters established the Chez Panisse Foundation in 1995 to support the Edible Schoolyard and to encourage similar programs that use food traditions to teach, nurture, and empower young people. Renamed the Edible Schoolyard Project in 2011, the organization is now dedicated to achieving its mission of ensuring that every K-12 student in the United States and around the world has an edible education. 
In addition to her activities within ESYP, Ms Waters is Vice President of Slow Food International, a nonprofit organization that promotes and celebrates local artisanal food traditions and has about 100,000 members in more than 130 countries.