Alicia Mansilla
Education Manager, Wakatoon

France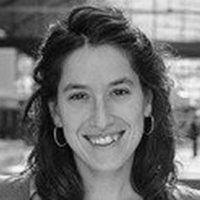 With a background in Biology and Neuroscience, Alicia left the world of biomedical research to pursue her training in the world of education.
After she finishes her EdTech master's degree in Paris in July 2018, revolving around pedagogical innovation, new technologies and the link between them both, she joins the French startup Wakatoon and becomes its Education Manager.
It is not coincidence that this Spanish student that wishes to improve her French is working on a tool that promotes fluency, plurilingualism and the integration of allophone children.