Dr. Amber Wigmore Álvarez
Executive Director of Career Services, IE Business School, Law School and University

Spain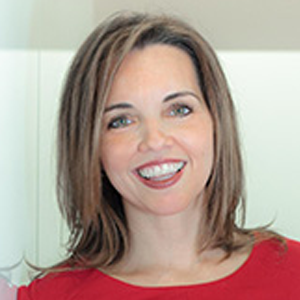 Amber Wigmore Álvarez is considered among the foremost authorities in employability and the future of work. She is Executive Director of Career Services for both the Business and Law schools at IE University, Madrid. Dr. Wigmore Álvarez manages a team delivering career services to 4,000 students and 54,000 alumni globally, as well as serving more than 4,000 corporate partners and organizations. She teaches a range of career development topics, and leads workshops for human resource professionals worldwide on succession planning, diversity, and the use of neuroscience and gamification in recruiting. Passionate about connecting top talent with the world's most innovative organizations, Dr. Wigmore Álvarez has moderated panels in over 30 countries. She has been quoted in numerous publications, including the Financial Times, Bloomberg Businessweek, CNN Expansión, El País, El Economista, Expansión, Forbes and Elle.
In 2013 Dr. Wigmore Álvarez created and led the Career Services Steering Committee for the European Foundation for Management Development (EFMD), encouraging excellence in management education and development globally. She is also a member of the MBA Career Services & Employer Alliance Standards Committee (USA), and a member of the Board of Directors of HigherEd for the Global Talent Network (Norway). As Co-founder of the business consulting firm Wigmore & Álvarez, she regularly holds courses on Intercultural Management and doing business in Spain for foreign executives in Spain at major multinational companies.
Dr. Wigmore Álvarez holds advance degrees in Economics and Business Science. Her research is focused on University Social Responsibility (USR) and business ethics. Her subjects have included member schools from the Global Network for Advanced Management (GNAM). Dr. Wigmore Álvarez holds an International MBA from IE, as well as a BA in Hispanic Studies and International Economics from Wheaton College (Norton, Massachusetts), where she received a largely feminist education, which has driven her mission to empower women in their careers.
Email: amber.wigmore@ie.edu
Twitter: @wigmorealvarez
Instagram: @wigmorealvarez