Amit Sharma
Associate Director, Dream a Dream

India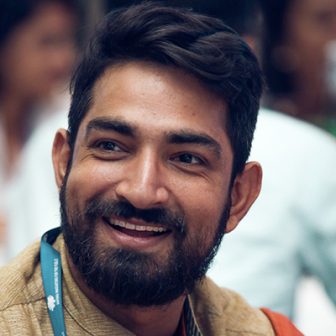 Amit has expertise in education policy implementation. He is a big advocate for life skill-based learning and is working towards creating an inclusive education system for it. He led the Happiness curriculum with Delhi Government which focuses on self-discovery of sustainable happiness. Amit is also supporting the Delhi Government with new education reforms and its implementation. He is also working with other state governments to conceptualise and build educational programmes which can support students to thrive.
Amit is passionate about solving large scale problems and bringing positive sustainable changes; and he believes inclusive policy making and implementation is the key to achieve it. He aspires to enter electoral politics to work on the systemic change from within. According to him more youth in government system can bring contextual, realistic, and sustainable solutions for a better future.
Amit comes from a mix background of corporate and social sector. Currently, he is leading the North India operations at Dream a Dream. He has been panellist for various national and international level conferences on education. Before joining Dream a Dream he has worked with Stir Education on teacher intrinsic motivation and also completed Gandhi fellowship.
He also enjoys reading books and likes to explore different cities and their cultures in his leisure time.