Andrea Fahed
Project Manager, Lebanese Alternative Learning

Lebanon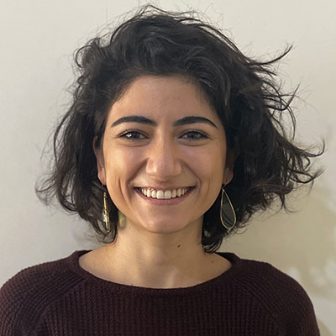 Andrea graduated from the American University of Beirut with a BA in psychology and a diploma in special education. During her university years, she discovered her passion for education, since she seeks to explore the multiple facets education has.
Andrea did an internship at War Child Holland, she observed classes in refugee camps' educational centers in underserved areas in Lebanon. In these environments, she has discovered non-formal and humanitarian education. In 2019, she started working at Lebanese Alternative Learning (LAL), an NGO, based in Beirut, aiming to provide digital support programs through online and offline solutions. Andrea pitched at MIT Solve in New York; LAL became one of the solver teams of 2019 in Early Childhood Education. LAL received mentorship and support for 9 months, as well as workshops at the Harvard Center on the Developing Child. Andrea was invited to the Salzburg Global Seminar "Education and Workforce Opportunities for Refugees and Migrants" and was a speaker on the panel "Humanitarianism and Technology." In these settings, she discovered the international conversations on education, and more specifically, the conversation around emergency education.
In 2020, Andrea became a project manager and worked on digitizing the Grade 1 curriculum for English and Math. With the collaboration of various organizations, she has put teachers at the core of content development. Andrea believes that beneficiaries should be included in every step of the solution to make sure it answers the specific needs and challenges they face.