Barthélémy Fougea
Producer, WINDS FILMS

France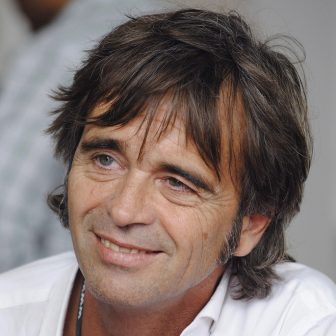 WINDS
Discovering stories from all over the world
Having produced over thirty critically acclaimed documentary films for television and cinema, Barthelemy Fougea created Winds in 2011 with the intent to produce the feature film On the Way to School, which has garnered huge worldwide success (international box office receipts of $10.6 million) and won numerous prizes (César for Best documentary film in 2014, 2014 Prix de la Francophonie Best documentary Award, 2014 International Chengdu Award, China).
On the Way to School was the starting point of a 26X26' documentary series, Ways to School, filmed throughout the world and exploring the universal theme of the conquest of a better life through education; an ideal embodied by the challenging means children take to reach their schools. An international coproduction with MachaProd, Havas Sports & Entertainment, Propaganda, CloudStone Productions and Tupasimi, Ways to School has so far been filmed in Vietnam, Siberia, Mexico, Kyrgyzstan, Madagascar, Malaysia, West Bank, Mali, India and Nepal in partnership with UNESCO.
In 2014, for the first time in cinema history, thanks to innovative new technology, A Night on earth : Africa (85' & 2X52') unveils the very first ultra high definition (4K) color images of the nocturnal world of Sub-Saharan Africa. This exceptional documentary in coproduction with Galatée Films (Jacques Perrin) and NHK, had the 3rd highest prime time audience on France 2 in all of 2014. A Night on earth : Africa, also won the 2014 Asian Side of the Doc International Best Project Prize.
Winds essentially produces films on international subjects related to discovery, human adventure, voyage and nature through the prisms of science, culture and history. All projects are developed within a trans-media perspective.