Capri LaRocca
Minerva Project
Director of Experiential Learning
United States of America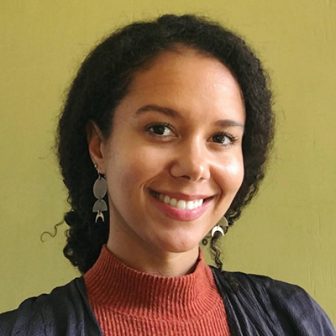 Capri LaRocca is a design strategist interested in creative solutions to complex challenges in education. Viewing the world through the lens of a designer, Capri is always curious about the choices and first principles that shape the systems in which we operate. In addition to studying Science, Technology and International Affairs (STIA) at Georgetown University, Capri has explored different methodologies for complex problem solving – from science fiction and user experience to visual arts and permaculture. After gaining a certificate in architecture from the Harvard Graduate School of Design, she solidified her perspective that most challenges can be viewed as design problems and sought out opportunities to apply design strategies across disciplines.
As the Director of Experiential Learning at the Minerva Project, Capri works with an international team of educators to create holistic student learning journeys across seven global cities (San Francisco, Taipei, Seoul, Hyderabad, Berlin, Buenos Aires, and London). Taking a student-centric approach, she coaches teams in the best practices for creating educational experiences anchored in practical knowledge and cultural immersion. She works to create opportunities for students to apply their knowledge in different global contexts.
When not prototyping new models for education, she is hiking in the mountains, experimenting with fermentation, and dreaming of different speculative futures. Forever a student herself, she believes in the importance of continually learning and unlearning.