Dr. Carlos Alberto Torres
Distinguished Professor of Education, Director of the UCLA Paulo Freire Institute

Argentina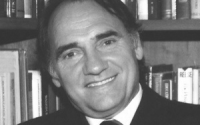 Dr. Torres is a political sociologist of education educated in Argentina, Mexico, the United States and Canada. He is also Founding Director of the Paulo Freire Institute in São Paulo, Brazil; Buenos Aires, Argentina; and UCLA. 
 
Past President of the World Council of Comparative Education Societies (WCCES), Past President of the Research Committee of Sociology of Education, International Sociological Association, and Past President of the Comparative and International Society (CIES-US). He is a Fellow of the Royal Society of Canada and Corresponding Member of the Mexican Academy of Sciences. 
 
For the last two decades, Dr. Torres has been working from a global perspective that encompasses human rights, pluralism and citizenship building, wresting education away from state dominance, and the globalization of economies, communications and labor force. The question of educating the global citizen is at the top of his research agenda. 
 
He is the author, co-author or editor of more than 70 books and 200 peer-reviewed research articles, including the recent Theoretical and Empirical Foundations of Critical Global Citizenship Education.