Cheryl Doig
CEO, Think Beyond

New Zealand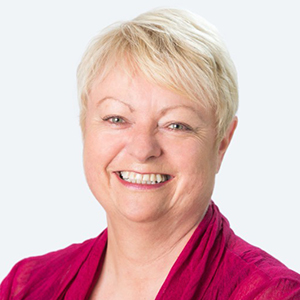 Dr Cheryl Doig is a leadership futurist, weaver and connector. She lives in Ōtautahi, Christchurch a small city in Āotearoa, New Zealand and acknowledges Māori as the indigenous ancestors of the land. Cheryl has a passion for growing futures thinking and strategic foresight through her company, Think Beyond. Her work includes collaborating with others and supporting complex change.
Cheryl is founding trustee of Ako Ōtautahi Learning City Christchurch, a start up focused on growing a local learning ecosystem with a focus on equity, access and innovation. This is a citizen grown, grassroots approach to ecosystem development and uses learning city ideas from around the globe while honouring local context.
Cheryl is also part of a team working to transform Christchurch education through a NZ Ministry of Education funded programme called Grow Waitaha. This project was initiated as a result of Christchurch being devastated by earthquakes ten years ago and it continues to be a highly regarded programme of change.
Previously Cheryl was an award winning school principal and in 2017 was also a finalist in the NZ Westpac Women of Influence Awards, in the Innovation and Science category. Cheryl has extensive experience in governance roles in education, business and health and contributes to the  WISE Learning Ecosystems Research Advisory Board (Qatar). She is an Adjunct Senior Fellow at the University of Canterbury, a professional member of the Association for Professional Futurists and the founder of the Ōtautahi Futures Collective.
For more information visit www.thinkbeyond.co.nz