Mr. Chido Onumah
Coordinator, African Centre for Media & Information Literacy

Nigeria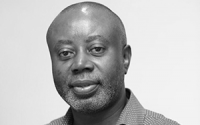 Chido Onumah has worked for over two decades as a journalist, rights activist and media trainer in Nigeria, Ghana, Canada, India, the USA and the Caribbean. He is currently the coordinator of the African Centre for Media & Information Literacy (AFRICMIL), Abuja, Nigeria, the Co-Chair, Global Alliance for Partnerships on Media & Information Literacy (GAPMIL) and a doctoral researcher at the Autonomous University of Barcelona, Spain.
The African Centre for Media & Information Literacy is a non-governmental organisation that focuses on media, information, research, advocacy and training. It aims to promote media and information literacy as a key component in the enhancement of democracy and good governance and the promotion of accountability and orderly society.
Chido was educated at the University of Calabar, Cross River State, Nigeria, as well as Western University, London, Ontario, and Canada where he earned an MA in journalism. He was associate editor of Weekly Insight newspaper, and assistant editor of African Agenda magazine both in Accra, Ghana. He served as coordinator, West African Human Rights Committee, Accra, Ghana, and correspondent for African Observer magazine, New York, and AfricaNews Service, Nairobi, Kenya.
Chido is the author of We Are All Biafrans (2016), Nigeria is Negotiable (2013) and Time to Reclaim Nigeria (Essays 2001-2011) 2011. He has edited books on various subject, including Making Your Voice Heard: A Media Toolkit for Children & Youth (2004).