Clara Gaymard
Co-Founder, RAISE

France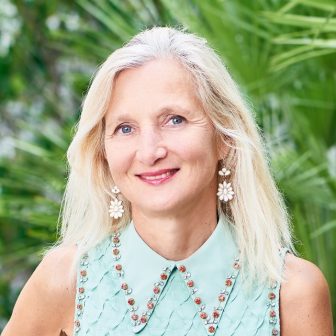 Clara Gaymard is co-founder of RAISE. Founded in 2013 with Gonzague de Blignières, RAISE is composed of four complementary entities: RAISE Investissement, RAISE REIM, RAISE Ventures and a non-profit Endowment Fund named RAISESHERPAS.
Clara Gaymard is a member of the Board of Directors of several companies (Veolia, Bouygues, Danone and LVMH). She is also President of the Women's Forum since 2015.
From September 2006 to 2016, she has been President and CEO of GE France.
Prior to joining GE, Clara Gaymard achieved an outstanding career within the French administration. After she completed her ENA degree, Clara joined the State Audit Office as an auditor, then as a counsellor. From 1991 to 2003, she held several positions in the French administration, mainly at the Ministry of Economy and Finance where she had been focusing on SME investment and economic development.
Clara is an Officer in the National Order of Merit and Knight of Legion of Honor.