Craig D'Souza
Head of Global Security, Intelligence & Investigations (GSII), Executive Protection (GSEP), Facebook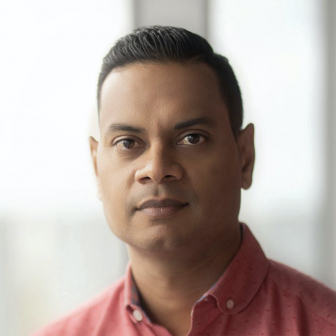 Mr. D'Souza is a seasoned, results-producing leader with experience steering and directing all aspects of risk management, security processes, investigations and intelligence frameworks.  He has extensive international skills through working, travelling and living in North America, Europe, Asia, the Middle East and North Africa.  He spent eight years with the Toronto Police Service, the majority of which, he was involved in an undercover capacity dealing with major, large-scale investigations.  He has led several cases to successful conclusions through every level of the court system. In addition to working for large multi-national organizations, Mr. D'Souza also spent time consulting on regulatory requirements and laws, as they apply to business, ensuring compliance across a wide cross-section of financial, retail and commercial sectors.
Currently, Mr. D'Souza leads an elite team of global managers, investigators, analysts and protective services professionals at Facebook, positioned across the globe, to resolve complex internal and external investigations, including but not limited to insider threat, anti-fraud and piracy, threats to people or the workplace, asset protection, supply chain and data center investigations and misconduct.  His intelligence Team is focused on issues related to geopolitical, counter-terrorism, dangerous organizations and due diligence analysis.  He also leads all protective intelligence operations and protective services for the CEO, COO and company Executives globally.
Mr. D'Souza holds a MBA degree from Columbia Southern, where he graduated Summa Cum Laude.  He is a frequently called upon speaker and subject matter expert, accredited as a Forensics Investigator and has been formally trained in Mobile Surveillance, Workplace Violence Detection and Prevention, Major Case Management, Interviewing and Interrogation, Drug Interdiction and Investigation, Death Investigations, Anti-Terrorism and Anarchist Detection, and Crime Prevention through Environmental Design (CPTED).  He sits on a number of international boards and provides strategic expertise to multiple industries.