Mr. Danish Faruqui
Partner, L.E.K. Consulting

India, Singapore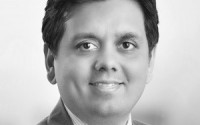 Danish Kamal Faruqui is a Partner and founding member of the Global Education Practice at L.E.K. Consulting. Danish frequently advises leading education companies and private equity investors on market growth potential, investment decisions, asset scans, pricing and profitability assessments, and market entry strategies. Danish has deep relationships with C-suite clients across the globe.
He has shared insights at industry-leading education events, such as Private Equity Latin America Forum, IPSEF Asia, the IFC Private Education Conference, and the Top CEO Conference.
Danish joined L.E.K. in 2018 and was previously a Managing Director at the Education Centre of Excellence at EY-Parthenon. He holds a Bachelor of Art from Delhi University and a Master of Business Administration from the Indian School of Business. He is also a Chartered Accountant.