Danny Ramadan
Investment Director, QSTP

Qatar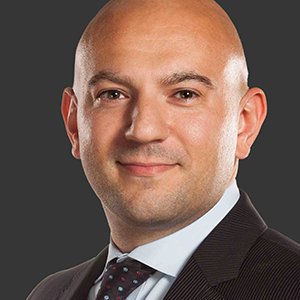 Dr. Danny Ramadan's role as investment director at Qatar Science & Technology Park (QSTP) allows him to source, structure, and close investment opportunities, which further the mission of Qatar Foundation. His considerable experience in the Gulf has afforded him the opportunity to connect and network with regional and global venture capital partners. Dr. Ramadan continually works to establish new partnerships in support of making Qatar a recognized center for technology entrepreneurship.
Previously, Dr. Ramadan was responsible for managing the portfolio of applied technology development programs funded by QSTP, and additionally he managed the operation of the QSTP Incubator. In his role as technology investment advisor, he oversaw the equity portfolio of the park and advised the managing director on future transactions.
Dr. Ramadan has a Ph.D. in Biochemistry from the University of Delaware and a BA in Biochemistry and Molecular Biology from Franklin & Marshall College, US.