David Roth
Chairman, Rock and Roll Forever Foundation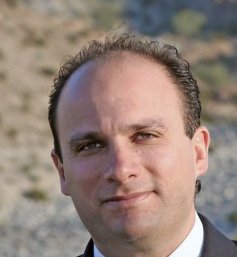 David M. Roth's career has spanned the globe and included executive leadership roles in the private, public, academic, NGO and non-profit sectors. Currently, David serves as CEO of The Wakaya Group and Trust, a privately-held commercial and philanthropic entity with holdings in the international tourist, organic agriculture, consumer retail and media sectors. David is also Chairman of The Rock and Roll Forever Foundation, founded by Steven Van Zandt, and is an Entrepreneur in Residence at INSEAD, a global business school with campuses in Fontainebleau, France, Abu Dhabi and Singapore.
David is a former Chairman of the California Student Aid Commission, a public-private entity responsible for the administration of an annual education grant and loan portfolio that exceeded US$2B. David directed a public-private coalition in Southern Africa charged with establishing rural ICT centers, and has served as an economic and educational advisor to the governments of Namibia, Tonga, Palau, Fiji and the Federated States of Micronesia. David formerly served as Director for FIJI Water LLC in Fiji, and was the Co-Founder of the FIJI Water Foundation. For his service to The Kingdom of Tonga he was awarded the Country's highest civilian honor; The Order of the Crown, by His Majesty King George Tupou V.
David also served as Deputy to the President of Occidental College in Los Angeles and co-founded an ongoing national public-private college access partnership at the request of the United States Secretary of Education Richard Riley. David currently serves on many non-profit and commercial Boards, and is a sommelier certified by The Court of Master Sommeliers. David resides with his wife and two daughters in Burlington, Vermont and New York City.