Debora Kayembe
Rector, University of Edinburgh

Democratic Republic of Congo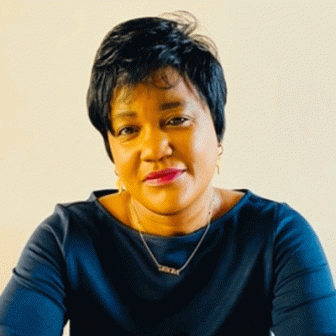 Since her induction to the RDC Bar in September 2000, Debora has focused on legal, political, and language issues in Human Rights and International Law.   
Ms Kayembe joined the Institutes of Translation and Interpreting in 2005, where she qualified in five languages alongside serving international organisations by aiding the resettlement of war crime victims. 
In March 2016, she joined the International Criminal Court Bar Association. Debora is a qualified paralegal in Scottish Civil Court practice and on the Board of Directors of the Scottish Refugee Council.  
In 2016 Debora joined the Royal Society of Edinburgh (RSE) representing refugee minorities and in 2019, Debora became the first African citizen to have her portrait erected at the RSE, honouring her contributions to Scottish Society.  
In 2021, after her Freedom Walk Campaign, Debora became the first person of colour and only third woman to be elected as Rector of UofE in 437 years.