Dina Buchbinder Auron
Founder and President, Education for Sharing

Mexico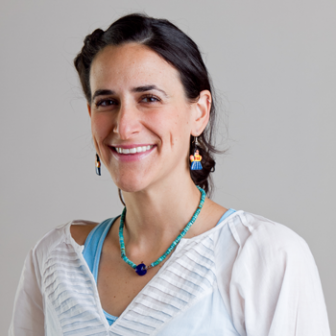 Dina is a Mexican social entrepreneur who didn't like to sit still at school and found other opportunities to learn when she played and explored new possibilities. Her greatest passion revolves around the empowerment of students, teachers and families, to accompany them in the search for their purpose in the world through the power of play.
Dina earned a B.A. degree in International Relations at Instituto Tecnológico Autónomo de México (ITAM); is a Hubert Humphrey Fellow in Urban Planning at Massachusetts Institute of Technology (MIT) and a Gleitsman Fellow at the Harvard School of Government where she earned a Master's degree in Public Administration.
Dina has been recognized for her social work and entrepreneurship. She is an Ashoka Fellow, Edmund Hillary Fellow, Schusterman Fellow, Vital Voices Lead, Global Shaper of the World Economic Forum, a member of the Atlantic Dialogues Emerging Leaders Community, amongst others. She also received the "2018 Emerging Global Leader Award" by the Kennedy School of Government at Harvard.