Dolores Dickson
Executive Director, Camfed Canada

Ghana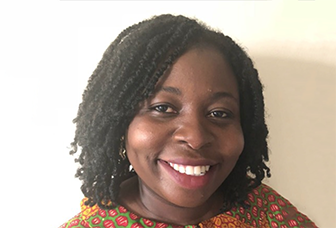 Dolores Dickson has over 15 years' experience as an international development practitioner. Dolores joined Camfed in 2007. During her tenure as Regional Executive Director, Camfed West Africa, the Ghana program grew substantially in reach and influence. She led high-level dialog with the Ministry of Education securing the replication of Camfed's approaches widely.
In September 2017, Dolores took up her new position as Executive Director, Camfed Canada to lead Camfed's newest operations.She has worked with the UN's Economic and Social Council (ECOSOC), where she conducted socio-economic research for the UN advisory committee for Guinea Bissau, and with the British Red Cross in the UK.
She holds an MA in Development Studies from the University of Manchester, UK, as well as Executive Education Certificates from Harvard University, USA.