Elizabeth Robison
Founder & CEO, Strategic Fundraising Advisors

United States of America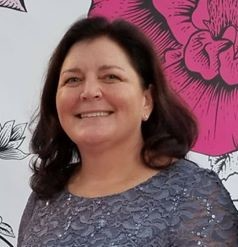 Elizabeth Power Robison is Founder and CEO of Strategic Fundraising Advisors (SFA), where she and her associates raise capital for nonprofit organizations. Her primary client is the Michael and Lori Milken Family Foundation where she works directly with Chairman Mike Milken on advancing his philanthropic passions: medical research, education, public health and access to capital. Prior to establishing SFA, Elizabeth served as Vice President at the Milken Institute where she launched the Center for Advancing the American Dream, a nonprofit organization in Washington, DC, celebrating educators, entrepreneurs, biomedical research, public health, and free-enterprise.  
Elizabeth also served as Producer for the American Dream Interview Project, conducting more than 1,000 interviews with leaders from around the world. Participants included Peggy Alford, Steve Ballmer, Maria Bartiromo, Ernest Bates, Nicolas Berggruen, Heston Blumenthal, Todd Boehly, Cory Booker, Michael Burke, Maria Cantillon, Jean & Steve Case, Deepak Chopra, Cindy & Rob Citrone, Francis Collins, Cecilia Conrad, William E. Conway, Katie Couric, Ray Dalio, Carmine Di Sibio, Abigail Disney, Marisa Drew, Mary Erdoes, Tom Finke, Bill Ford, Jon Gray, Josh Harris, Goldie Hawn, Tommy Hilfiger, Barbara Humpton, Carl Icahn, Earvin "Magic" Johnson, President Paul Kagame, Rich Karlgaard, Kathleen Kennedy Townsend, Robert Kraft, Kevin Kwan, Richard LeFrak, Freda Lewis-Hall, Chris Liddell, Howard Lorber, Jaeson Ma, Alison Mass, Precious Moloi-Motsepe, Petra Nemcova, Mike Novogratz, Kevin O'Leary, John Paulson, Wolfgang Puck, Lew Ranieri, Tony Ressler, David Rubenstein, Lisa Ryerson, Suzy Ryoo, Eric Schmidt, Stephen Schwarzman, Gene Simmons, Chatri Sityodtong, David Solomon, Julie Sweet, Uma Valeti, Sherrie Westin, Debbie Wosskow, Kneeland Youngblood, and David Yurman.

Elizabeth began her career working for the Salzburg Global Seminar, a nonprofit organization in Austria challenging current and future world leaders to shape a better world. There she helped foster networks for creative, just, and sustainable change. She spent the next twenty-five years raising more than $550 million in private gift support at leading institutions including Brandeis University, Occidental College, The Claremont Colleges, Whittier College, and California Institute of the Arts.

In memory of her brother, an award-winning journalist who died tragically in 2014 while on assignment in Uganda, Elizabeth established the Matthew Power Literary Reporting Award at NYU's Arthur L. Carter Journalism Institute with support from more than 600 individuals and organizations who were touched by Matt's life and work. And Elizabeth established with support from more than 100 individuals the Elsa Dorfman Fund for Photo Preservation at MFA Boston to ensure the long-term survival of her aunt's 20×24 Polaroid photographs in the museum's collection.

Elizabeth holds a BA from Brandeis University and a MBA from the University of Southern California, Marshall School of Business. She attended the Institute of Educational Management (IEM) at Harvard University's Graduate School of Education. She lives in Los Angeles with her husband, Mark Power Robison, and their daughter, Leah.