Eman Al-Kuwari
Technology Researcher, ictQatar

Qatar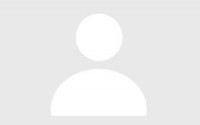 Eman was born and raised in Qatar. Eman's drive to pursue her education came from the encouragement of her grandmother who truly valued the importance of learning. In an age where understanding text was essential, Eman's illiterate grandmother ensured that all of her children and grandchildren would have the knowledge they need to succeed in the world. Eman recently graduated with a BS in Information Systems and a minor in Architecture from Carnegie Mellon University in Qatar. With her passion for technology and its ever changing scene, she will be kick starting her career as a Technology Researcher at ictQatar.
Eman is not only passionate about education but she also enjoys sharing the knowledge she has with those who are not exposed to the same learning opportunities. Her volunteer work and participation in different clubs was a significant factor towards shaping her personality. Throughout the years, Eman has been striving towards making a change within her society and within impoverished communities globally. She volunteered on the Reach Out To Asia Nepal trip to build school libraries and classrooms in rural areas that had limited access to a proper form of education.
Eman aspires to further her education in an interdisciplinary degree that includes her deep interest in technology and design. Besides her mastery of the Arabic and English languages, she is determined to advance her progress in learning Russian.