Ms Erin Kenny
Co-founder and Director, Cedarsong Nature School

United States of America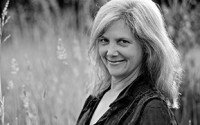 Erin Kenny has been designing programs to connect children with nature for over twenty years. She has a B.A. in environmental education and a J.D. in environmental law. In 2007, Erin co-founded the nonprofit Cedarsong Nature School with Robin Rogers and together they started the first U.S. Forest Kindergarten, an entirely-outdoor preschool that was originally based on the German waldkindergarten model.
Over the years, Erin developed a teaching method known as The Cedarsong Way, a specific pedagogy of teaching science that is distinguished by use of an outdoor classroom, child-driven flow learning, child-inspired emergent curriculum and inquiry-based teaching. This pedagogy encourages children's natural love of science resulting a deep understanding and superior retention of natural science principles, while promoting advance social skills, teamwork and cooperation, and a high level of emotional intelligence. Erin regularly runs The Cedarsong Way Forest Kindergarten Teacher Trainings.
Erin has attended international study trips in the Netherlands, Iceland, Germany and Scotland to further her own learning and has been keynote speaker at international conferences in S. Korea, Australia, Iceland, England and Canada. Erin wrote the book Forest Kindergartens: The Cedarsong Way and wrote a chapter in David Sobel's book Nature Pre-schools and Forest Kindergartens. Erin and Robin recently released a new book called Teaching The Cedarsong Way: Lessons from an award-winning forest kindergarten.
Erin also is the founder of the American Forest Kindergarten Association and her pioneering work has been showcased in major media such as PEOPLE magazine, Sierra Club magazine, ABC News Nightline and UK-Daybreak.