Faten Hani
University of Oman Project Office

Director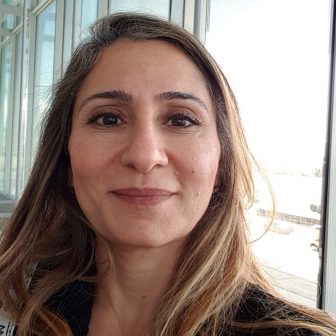 Faten Hani is a seasoned chief executive with a track record of planning, executing and managing strategic and complex mega multibillion-dollar projects. Running efficient operations with streamlined structures. Highly motivated with a proven ability to develop people. Experienced in forming strategic plans that convert every opportunity into a success that delivers profit and growth. Proven success in building international partnerships and collaborations.
Currently, she is the Director of The University City Project Office (the University of Oman and the Science & Technology and Medical City); responsible for setting the strategic, development and implementation plans of the University City Project. Including forming strategic collaboration with top educational and research institutions.
Her specialty lies in strategy development and business planning, talent management and development, she has worked in the Middle East in the fields of business, finance, strategy, leadership, human capital and community development for the last 26+ years covering regional, National and corporate plans.
Prior to her role at the University of Oman Project Office, she was a Director at the private office of H.H. Sheikh Mohammed Bin Rashid Al Maktoum in Dubai.
Faten was the Chief Executive Officer of DIFC Centre of excellence, the home of top international Universities, Business schools, Executive Education and professional development organizations including LBS, Duke University, SOAS, Cass Business School, City University, and Institute of Directors among others. 
Prior to that, Faten has been the Chief Human Capital Officer at the Dubai International Financial Centre and a member of its executive committee since its very inception in 2002. 
Before that, she was a Development Project Manager for the National Human Resources Development Authority in the UAE. She created specific Strategic Development plans suited for the Localization strategy of the UAE Federal Government. 
Faten has also served as a Quality Development Manager in HSBC, where she created and implemented various development and transformation management plans and programmes to implement the HSBC Global new strategy for HSBC Bank Middle East across the region.
She also was a founder and the head of the jury committee of HRH Princess Haya Regional Award for Special Education (PHASE) and a member of its executive committee.
She was the Chairperson of the Business Advisory Committee of the Higher Colleges of Technology in the UAE and a member of the business advisory group at IMD Business School in Switzerland; as well as an active member of the Young Arab Leaders Organization. She also acts as an Education Advisor to regional Royal members, VIPs, Governments and privates Initiatives as well as a mentor to entrepreneurs and SMEs.