Fatma Al Remaihi
CEO, Doha Film Institute


Qatar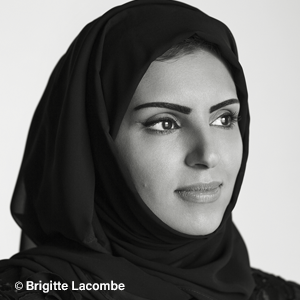 Fatma Hassan Al Remaihi, appointed CEO of the Doha Film Institute in 2014, is responsible for overseeing the strategic direction of the Institute, maintaining its focus on promoting film culture in Qatar and establishing its presence on the regional and international stage.
Al Remaihi also serves as Director of the Institute's annual film events, Qumra and the Ajyal Film Festival, guiding the artistic, strategic, and operational aspects of both events, designed to nurture the next generation of creative professionals and strengthen Qatar's position within the international film community. Part of the Institute's team since its inception in 2009, Alremaihi led key programmes focused on developing local talent and building key relationships with the global film industry. 
Al Remaihi is ranked among the 500 most influential business leaders shaping the global entertainment industry by Variety International for the 2017, 18 and 19 editions, and was also profiled in the 50 women leaders in Variety's first International Women's Impact Report for 2018. She is also a member of the Board of Trustees for the inaugural 'Doha Award for Drama Writing', the first regional Arabic award of its kind, established by the Ministry of Culture and Sports in Qatar to highlight the importance of scriptwriting as a profession that helps raise awareness about human issues and contributes to societal development.
Born and raised in Doha, Al Remaihi graduated from Qatar University with a degree in English Literature. She resides in her hometown and is a mother of four.