Fernando Daniels
Inter-American Organization for Higher Education
College of the Americas Program Head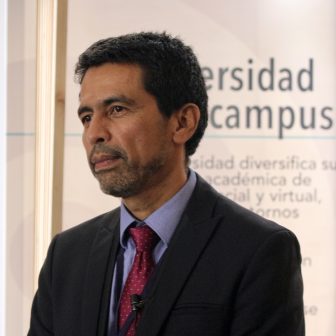 Fernando Daniels is head of the program College of the Americas (COLAM) at the Inter-American Organization for Higher Education (OUI-IOHE), Canada. He has been working in the field of cooperation in higher education in Latin America for more than 15 years. He has extensive experience in the management of technical cooperation projects in higher education, the promotion of academic networks, and the creation of new linkages with higher education institutions. His areas of interest include the internationalization of higher education, use of ICT in education, educational innovation, e-government and digital citizenship, social determinants of health, social innovation and development of innovation ecosystems. 
He is a member of the steering committee of the International Conference on Knowledge and Innovation (CIKI), coordinates the Inter-American Award on Innovative Educational Models in Higher Education (Premio MEIN), and has led the development of the Inter-American Training Program on Environment Innovation Management. 
Fernando Daniels obtained a Bachelors in Dentistry from Universidad Nacional de Colombia, a Masters' degree in Public Health from Université Laval, Canada, and a Specialization in Environmental Impact Assessment from Concordia University, Canada.