Prof. George Miley
Founder and International Coordinator, UNAWE (Universe Awareness)

Netherlands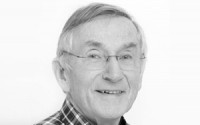 George Miley is professor of astronomy at Leiden University. His research field is distant radio galaxies. He initiated LOFAR, a new-generation Dutch-European radio telescope and has participated in several space missions, including Hubble.  
Mr Miley begun Universe Awareness in 2004 with the support of a professorship awarded to him by the Royal Netherlands Academy of Sciences. He was International Coordinator of the European Union FP7 EU-UNAWE project between 2011 and 2014 and will coordinate the H2020 EU Space Awareness project between 2015 and 2018.  
As Vice President of the International Astronomical Union (IAU), Mr Miley was architect of the IAU strategic plan, "Astronomy for Development 2010 – 2020". He is presently overseeing the implementation of the plan for the IAU and is Vice Chair of the Steering Committee of the IAU Office of Astronomy for Development in Cape Town (joint venture with South African National Research Foundation), of which education is an important component. Mr Miley received the Royal Shell Oeuvre Prize in 1997 and was knighted in 2011 in recognition of his services in developing astronomy as a tool for education and development.  He was elected Honorary Fellow of the UK Royal Astronomical Society in 2013. Mr Miley presently serves on several international scientific oversight committees and is a Trustee of Associated Universities Inc. that manages the US National Radio Astronomy Observatory.