Gia Hamed
Student, Qatar Academy Sidra

United States of America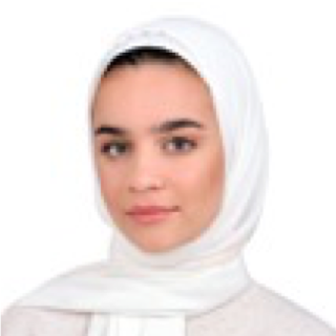 Gia Omar Hamed, a Palestinian-American, has been a student of Qatar Foundation Education City since her very early primary school years. Today Gia currently attends Qatar Academy Sidra's 11th grade Bilingual International Baccalaureate program.
Since middle school, she has been an active member in Model United Nations (MUN), and understands the important role education has on promoting awareness and resolving social, economic, and environmental issues globally.  Participation with MUN coupled with experience in regional travel has broadened her understanding of the world and help her think critically, be open minded and respectful of different cultures.
In September this year, Gia participated in a workshop organized by the United Nations Development Program (UNDP) aimed at empowering youth to discuss, debate, and pitch ideas supporting Qatar sustainable development goals.  Led by Gia, her team won the first prize.
Additionally, she is engaged in her local community, volunteering in a variety of different communal activities. Gia also has a passion for photography and film-making, where she continues to express herself throughout creating videos. She believes that education is the most important role in social change and looks forward to collaborating with like-minded individuals from different cultures and experiences aiming to make our world a better place.