Gilad Babchuk
Co-Founder and CEO, Compass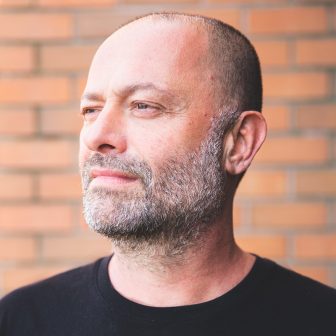 Gilad Babchuk is the co-Founder and CEO of Compass.
Gilad is a serial social entrepreneur with 28 years of global experience in establishing, developing, and running organizations. He was a founder or a co-founder of over 15 social initiatives, social ventures, alternative schools, and nonprofit programs in entrepreneurship and progressive education.
Gilad serves as a consultant to international companies on the future of work and progressive education and does business development consulting for a multinational biotech company. He has also served as a director of a Credit Union (2017-2020).
In 2013, Gilad founded and led Groundswell, an alternative business school and social entrepreneurship venture in Vancouver, Canada. Groundswell helps launch sustainable social ventures, using a holistic educational approach to "incubate the person, not just their business idea".
Before moving to Canada in 2011, Gilad was the CEO of the Institute for Democratic Education in Israel. He designed, founded, and led an award-winning teacher training program at Kibbutzim College of Education, Technology & Arts. He founded and led a national school principal's training program with the Ministry of Education, and has served as a strategic consultant for several mayors. He was named one of the 50 most influential people in the field of education in Israel (Ha'aretz, 2009).
Gilad is an acclaimed international speaker, having presented in Vancouver, Ottawa, Montreal, Medellin, San Jose, Doha, Athens, and throughout Israel. He has personally mentored over 1,000 people from all walks of life. He holds an MA from Tel Aviv University with a focus on political and civic leadership.
Gilad currently lives in Vancouver BC, Canada with his wife and five kids, where he makes the best hummus in North America and enjoys astronomical grocery bills.