Gordon Brown
UN Special Envoy for Global Education, Former Prime Minister, Commission Chair, The Education Commission

United Kingdom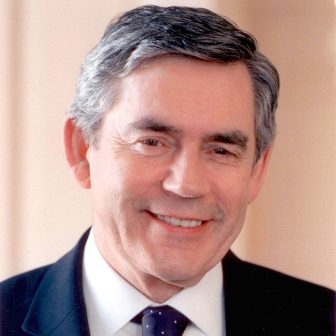 Gordon Brown served as Prime Minister of the United Kingdom from 2007 to 2010, Chancellor of the Exchequer from 1997 to 2007 and as a Member of Parliament in his home country of Fife, Scotland, from 1983 to 2015.
He is the United Nations Special Envoy for Global Education and is a passionate advocate for the rights of children. He believes every girl and boy deserves the opportunity of a future through schooling. Gordon is Chair of the High Level Steering Group for the Education Cannot Wait fund for education in emergencies, Chair of the Inquiry on Protecting Children in Conflict, and also serves as Chair of the International Commission on Financing Global Education Opportunity.
Gordon is the author of several books including Beyond the Crash: Overcoming the First Crisis of Globalisation and My Life, Our Times.