Hadeel ElSayed
National Program Educator & Data Protection Officer, Qatar Academy Sidra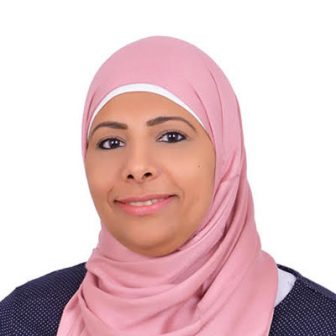 Hadeel ElSayed is an exceptional teacher in Qatar Academy Sidra with experience in special education, general education, curriculum design and implementation, and the generation of detailed long-term strategic plans. 
Hadeel also is the data protection officer in the academy and the role of chair of digital learning. 
As a professional PYP educator with 17 years of hands-on experience in the primary stage across many different roles and curriculum, Hadeel established different departments in various schools, helping with resources sharing other ideas for educators. 
As an innovator, Hadeel created digital resources for Arabic teachers and different supporting guides for parents for home learning. ​
As a facilitator, Hadeel presented several workshops for developing teachers in different fields; English, Arabic, Islamic, behavior management, classroom management, teaching strategies, and Digital Learning.
Hadeel holds a master of science degree in Multidisciplinary studies in international Education EdTech, and her background is B.A. in Science and Education.