Mr. Hilmi Quraishi
Director, Education and Co-Founder of ZMQ

India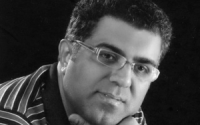 Hilmi Quraishi is the Co-Founder and Director of Social Initiatives at ZMQ – a Technology for Development social enterprise based in India. He is a pioneer in using mobile phones to reach out to grass-roots communities. As an educational technologist and social entrepreneur, Hilmi specializes in developing innovative technological learning solutions in low-resource settings which effectively reach out to unreached communities and out-of-school children.
He is the prime architect of Freedom HIV/AIDS, the largest social initiative to combat HIV/AIDS using educational mobile games, having reached people in Asia and Africa using a variety of ICT solutions like mobile games and training programs. His games have reached over 65 million subscribers with 29 million games session downloaded. He also started two new game-based learning initiatives called FreedomTB and Connect2Climate. Through the Connect2Climate initiative, Hilmi has been able to engage governments, NGOs and corporate players to combat climate change using a variety of ICT programs for education, and creating awareness through games. He has also established an independent center for excellence – Mobile for Development – a game lab to design scalable and replicable social game-based learning programs using mobile phone and emerging technologies.
Hilmi is an Ashoka Fellow, recognized for his technology-based innovations for the world's most urgent social problems. He is a prominent speaker on mobile technology and social business in conferences and forums. His articles are regularly published in newspapers and magazines worldwide. He is fluent in English, Russian, Hindi, and Urdu. He has a Master's degree in Computer Engineering with specialization in educational technology and human performance solutions from Georgian Technical University.