Jay Deshmukh
Architect - Global Learning+ Studio, IBI Group


India, Canada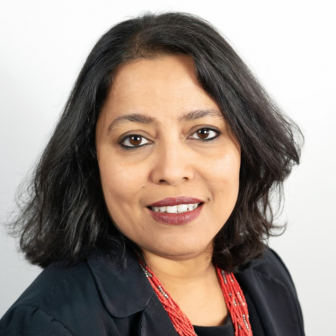 An award-winning architect with over 20 years of experience, Jay is recognized for thought leadership and design excellence in institutional architecture of varied typologies in Canada and overseas.  As a project and design lead at IBI's Global Learning+ Studio, she leads the design, strategic thinking and planning for education projects, and engages meaningfully with clients, stakeholders and authorities to define and implement the strategic vision of the project through place-centric design.  
She is a thoughtful and imaginative design thinker who integrates the diverse requirements and aspirations of users, clients, and consultant teams to synthesize coherent design processes and generate meaningful design solutions. Jay is a skilled collaborator, detail-oriented facilitator and problem-solver, and a firm believer in participatory design to frame and realize the expressed and intangible objectives of the project. Significant projects include the Riverfront Campus of Health at University of Ottawa (Ottawa), York University Student Centre (Toronto), University Centre at Aga Khan University (Karachi), Tata Medical Center (Kolkata), Thurgood Marshall High School (New York City) and new campuses for Amity University (Dubai and Mumbai).  Each of these projects has been commended for its social and community impact through progressive planning and contextual design.
Jay's ongoing design research on the post-pandemic campus has been published and recognized for the advancement of thought-leadership on future-focused campus planning and design.  She is also a mentor, guest lecturer and critic at design schools, and has been engaged with the work of cultural and professional organizations as a board/committee member including the Textile Museum of Canada, Toronto Arts Council, South Asian Visual Arts Collective, Urban Land Institute and Arzu Studio Hope (Afghanistan).