Ms Jenny Bowen
Founder and CEO, Half the Sky Foundation

United States of America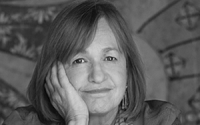 A former screenwriter and independent filmmaker, Jenny Bowen founded Half the Sky in 1998 in order to give something back to China, her adopted daughters' home country and to the many orphaned and abandoned children then languishing behind institutional walls. Today Half the Sky has grown into a global NGO that offers low-cost, scalable models designed to unlock the potential of the world's most vulnerable children.
Half the Sky's innovative Orphanage Model has transformed the lives of thousands of children living in state-run welfare institutions by providing nurturing family-like care and enrichment opportunities. In partnership with China's Ministry of Civil Affairs, Half the Sky is helping to ensure that its approach, which has already become the mandated national standard of care for all children in the welfare system, is implemented all over the country through a groundbreaking Integrated National Training Program. Half the Sky's Village Model for "economic orphans" left behind in impoverished rural areas while their parents work in faraway cities is providing family skills training for parents and grandparents, early childhood programs for children from birth to six, and a village engagement program to help re-energize disintegrating rural communities.
In 2007 Bowen was awarded the American Chamber of Commerce's Women of Influence Entrepreneur of the Year Award in Hong Kong, In 2008, she received the Skoll Award for Social Entrepreneurship, she carried the Olympic Torch on Chinese soil, and in the same year Half the Sky became one of only a handful of foreign NGOs officially recognized and legally registered by the Chinese government. Bowen serves on China's National Committee for Orphans and Disabled Children and on the Expert Consultative Committee for Beijing Normal University's Philanthropy Research Institute. She is the author of the memoir, Wish You Happy Forever: What China's Orphans Taught Me About Moving Mountains, published by Harper Collins in 2014.