Joanna Zimmerman
Assistant Director, Education for Humanity, Arizona State University

United States of America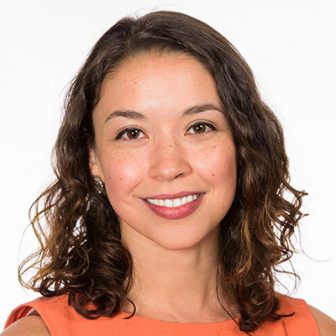 Joanna is a lifelong learner and educator who works to ensure that youth from marginalized and under-resourced communities have access to high-quality educational opportunities to reach their personal goals and improve their life trajectories.
Joanna is currently the Assistant Director of the Education for Humanity initiative at Arizona State University, which leverages a blended learning approach to provide refugee learners and other displacement-affected community members access to higher education pathways in the Middle East, East Africa, Asia-Pacific, and Latin America. Joanna assists in shaping the initiative's overall global strategy and drives the utilization of learner performance and qualitative data to improve course offerings and the experience of learners, facilitators, and implementing partners. Through this work, Joanna has developed expertise in cultivating relationships and forging mutually beneficial partnerships to strengthen impact.
Previously, she was an early childhood classroom teacher and also worked closely with school superintendents across the United States in developing and implementing school climate, employee and student satisfaction, and college-readiness tools and processes. In this capacity, she aided district efforts to promote collaboration with stakeholders to achieve a more informed and inclusive decision-making process. Joanna has also coached school leadership teams in strategically collecting and utilizing critical data points to improve school operations.
Joanna earned a Bachelor's in Social Anthropology with a secondary concentration in Economics from Harvard University. She also earned an Ed.M in Technology, Innovation, and Education from the Harvard Graduate School of Education.