Joe Hallgarten
Director of Creative Learning and Development, RSA Action and Research Centre

United Kingdom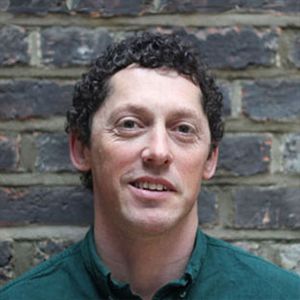 Joe Hallgarten joined the RSA as Director of Education in 2012, where he leads a program of policy research and practical innovations which focus on "closing the creativity gap". This includes working with a growing family of RSA-sponsored Academy schools.
Joe spent five years as a primary teacher in Manchester and London before becoming Head of Education at the Institute for Public Policy Research, a leading UK think tank, in 1999, taking on the role of Associate Director in 2002, and publishing reports on a diverse range of education issues. He then spent six years as Learning Director at Creative Partnerships and Director of Programmes for Creativity, Culture and Education. In 2011, he provided strategic support for London 2012's Olympic education program.
He has worked as an advisor for the Department for Education's Innovation Unit and the Prime Minister's Strategy Unit. In 2009, he was the Clore Fellow in Cultural Policy He is a founding trustee for The Ministry of Stories, a children's creative writing center in East London, and a Trustee for theater company Fuel.
All of Joe Hallgarten's work is based on a belief that cultivating everyone's "creative capacities" throughout life – focusing in particular on those people and communities who lack opportunities, power and resources – is a precondition for an inclusive, adaptive and thriving society. You can read his blogs, and follow him on twitter at @joehallg