Mr. Joey Moncarz
Co-Founder, Deep Green Bush-School

New Zealand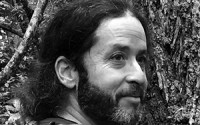 Joey Moncarz grew up in Miami Beach where he spent enormous amounts of time outside, playing in the trees, digging in the dirt, catching insects, reading under the trees and exploring the beach. That's when he developed a sense of ecological justice. When he was a teenager he looked out at the adult world and thought about the horrors of modern history and saw that it made no sense. Around him, everyone looked stressed and seemed to accept injustice, inequality and destruction as "just the way it is". He wondered why, if school was so good for everyone, how come people were doing more and more damage – to themselves, to others and to the natural world?
He has lived in New Zealand for twelve years and taught various subjects in mainstream high schools: English, drama, maths, social studies, media studies, horticulture and sustainability. He wrote and directed plays for schools and has won two play-writing awards, designed and ran new courses, and initiated and led Climate Change Action Groups at two schools. But all his efforts at developing a sense of ecological intelligence and social justice among students were undermined by the very design and structure of school itself. That's when he left mainstream teaching.
He realized that if something wasn't helping to increase the health, happiness and well-being of our children, future generations and all life on the planet, then we need the courage to recognize that fact and to do something better. This is what led him to start the Deep Green Bush-School.