Johann Malawana
Founder and CEO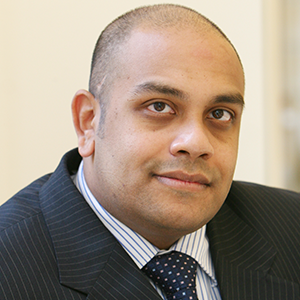 Johann is the Founder and Director of The Healthcare Leadership Academy as well as Founder and CEO of Medics.Academy – a technology company that is changing the way healthcare professionals are learning and training across the globe in order to solve the global workforce crisis in healthcare. Johann is best known as the former chair of the Junior Doctors Committee of the British Medical Association. He has held a variety of roles over 15 years.
Johann was a former President of Barts and The London Students' Association, a former University of London Medical Students' Officer at ULU and the founding Editor of The Medical Student. Following the crisis caused by Modernising Medical Careers (MMC) via Medical Training Application System (MTAS) in March 2007, Johann took over the Education and Training portfolio at the BMA in September 2007. He was responsible for a lot of detailed negotiations around the education and training environment in medicine for the next three years till 2010. He was credited with a lot of initiatives that improved the working and education lives of junior doctors. He was responsible for designing the first Interdeanery Transfer System and negotiated for it to be implemented in every Deanery in the UK.
As a result of all this, Johann developed a strong representative and leadership reputation, and was appointed to the boards of both the General Medical Council and the Postgraduate Medical Education and Training Board. He undertook a lot of work on both boards to ensure Education systems were fit for purpose. Johann served as an advisor on several reviews of the medical education environment from 2008-2011.