Jordan Shapiro
Senior Fellow, Joan Ganz Cooney Center at Sesame Workshop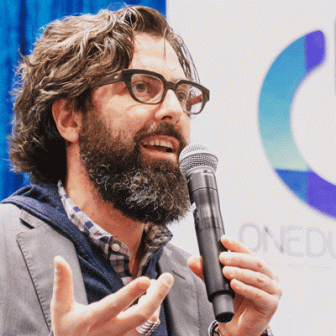 Jordan Shapiro, PhD is senior fellow for the Joan Ganz Cooney Center at Sesame Workshop, and Nonresident Fellow in the Center for Universal Education at the Brookings Institution. His Forbes' column (2012-17) on global education, learning through digital play, kids and culture was read by over 5 million people around the world. He is an international speaker and consultant whose fresh perspective combines psychology, philosophy, and economics in unexpected ways.
His book, The New Childhood: Raising Kids to Thrive in a Connected World (Little, Brown Spark 2018) changed the cultural conversation about childrearing and screen time. In Father Figure: How to be a Feminist Dad (Little, Brown Spark 2021), Shapiro offers a norm-shattering perspective on fatherhood, family, and gender essentialism. The New York Times Book Review called it "utterly mind-blowing."
Shapiro teaches at Temple University in both the Intellectual Heritage and the Gender, Sexuality, and Women's Studies programs.