Mr. Joseph Nhan-O'Reilly
Head, Education Policy & Advocacy, Save the Children

United Kingdom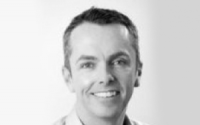 Joseph is Head of Education Policy & Advocacy at Save the Children where he works alongside a global team committed to increasing children's access to quality education around the world.
Joseph's worked in Africa, Asia and the Middle East designing and implementing education programmes and leading policy development and influencing designed to improve educational access and outcomes.
He served a seven year term on the board of the Global Partnership for Education where he represented northern civil society and international non-government organizations and from 2014 to 2017 he was the inaugural chair of the Partnership's Strategy and Policy Committee.
Joseph was on the Technical Reference Group which oversaw the design of Education Cannot Wait: the fund for Education in Emergencies and is now on Education Cannot Wait's Executive Committee.
Joseph's passionate about literacy and is the founder of First Read which supports families with small children learn together and is the creator of the International Children's Book Initiative.
He is currently the Chair of the Global Book Alliance a multi-stakeholder initiative working to transform book development, procurement and distribution to ensure that no child is without books.