Mr. Julian Cristia
Lead Economist, Research Department, Inter-American Development Bank

Argentina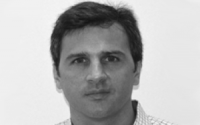 Julian Cristia is a Lead Economist in the Research Department of the Inter-American Development Bank. His current research aims to identify effective ways of using technology to improve educational outcomes in developing countries.
His work has appeared in academic publications including the American Economic Journal: Applied Economics, Journal of Development Economics, Journal of Human Resources, and Journal of Industrial Economics. His research has also been covered by different media including The Economist, NPR, Associated Press and Fox News.
Prior to joining the IDB, he worked as an Associate Analyst in the Health and Human Resources Division of the Congressional Budget Office. Cristia holds a PhD in Economics from the University of Maryland.