Prof. Kai-ming Cheng
Chair Professor of Education of University of Hong Kong

China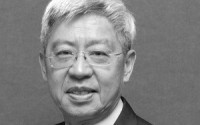 Kai-ming Cheng is Chair Professor of Education at the University of Hong Kong. He was Dean of Education, Pro-Vice-Chancellor and Senior Advisor to the Vice-Chancellor of the University on fundraising and networking. Trained as a mathematician, he was a schoolteacher and principal before pursuing his doctoral studies at the London Institute of Education.  
He taught at the Harvard Graduate School of Education as Visiting Professor (1996-2006). His research projects were initially about rural education in China, but have moved into reforms in various systems.  His current focus is on fundamental changes in society and their challenges to education, and therefore the centrality of learning as the core business of education. 
He has undertaken various projects related to policy-making, legislation and institutional evaluation in various countries across continents. He has been a consultant with the World Bank, UNESCO, UNICEF and UNDP.  Recently he was also involved in discussions about education reforms in the US. He is currently a member of the National Advisory Committee on Curriculum Reform in China. He is the architect of – and advisor to – the interdisciplinary Strategic Research Theme on Sciences of Learning at HKU. Locally he is a member of the Education Commission and was instrumental in the ongoing comprehensive reform which started in 1999.
Kai-ming Cheng chaired the Advisory Committee on Teachers Education and Qualifications. He is currently Chairman of the Standing Committee on Language Education and Research. He also chairs the Hong Kong Regional Advisory Committee for PISA 2015. He writes a weekly column in the Hong Kong Economic Journal Daily and a monthly column in Shanghai Education and Escuela (Spain).