Kate Wang
Vice President of International Partnership, MyCOS Data

United States of America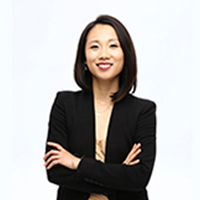 Kate Wang is Vice President of MyCOS, China's leading data analytics and consulting firm specializing in higher education. At MyCOS, Kate leads the development of business and research partnerships with international organizations and advises on human resources strategy around organizational culture and corporate social responsibility programming initiatives. Her work in higher education and the social sector has taken her to Paris, Beijing, Chicago, Boston, New York, and Seattle. Currently based in Seattle and Beijing, she is a board member for Dominican University's Barowsky School of Business in California, vice-curator of the Seattle Hub of the Global Shapers, an initiative of the World Economic Forum for emerging leaders, and a volunteer at the Bridge Care Center for transitional and homeless individuals in Seattle.
Prior to joining MyCOS, Kate was a director at CCS, an international fundraising consulting firm, where she worked with healthcare and higher education clients, including the Schwarzman Scholars program at Tsinghua University. Kate has also managed operations for Investours, an innovative microfinance not-for-profit with programs in Mexico and Tanzania, worked at the Harvard China Fund at Harvard University and at the Clinton Foundation in Beijing.
Kate holds an AB in psychology and French from Harvard College, and an EdM in Chinese education policy from the Harvard Graduate School of Education.  In China she is a best-selling author of two collections of essays on education and is fluent in English, Mandarin, and French.