Keren Ruth Wong
Director of Development, RoboTerra, Inc.

United States of America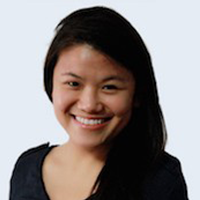 Keren Ruth is based in Silicon Valley, serving as Director of Development at RoboTerra.
She currently manages the joint WISE-RoboTerra authored research report (to be published in 2019), which establishes a conceptual framework and presents cases to understand the complexity of issues linking AI (artificial intelligence) and education, in order to pave the way for human-centered educational outcomes.
Before joining RoboTerra, Keren Ruth launched and scaled two ventures to support educator development across rural China, interviewing thousands of teachers, administrators, investors, practitioners and policy makers along her product development and research journey.
Previous research projects/proceedings include Products Research at Procter & Gamble (U.S.), Alipay + Clover, Inc., Cornell University Communication Department (Cross-Culture and Computer Mediated Communication Lab), and Cornell Education Department (Education Psychology) and ICSD at Columbia University.
Keren Ruth is a member of the World Economic Forum Global Shapers Community. She graduated from Cornell University and was a Beijing Government Scholar at Tsinghua University, where she received an M.P.A. in International Development.