Khadeja Ahmad Albuhaliqa
Outreach Manager, AYCM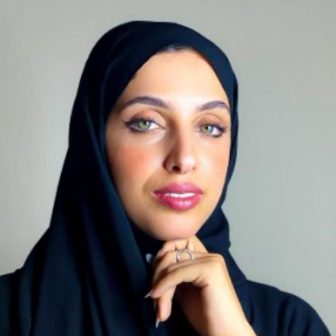 Khadeja Ahmad Albuhaliqa is a Sustainable Development Goals advocate, life coach, and social and business entrepreneur and holds a bachelor's degree in International Studies, from the United State and a master's degree in Public Policy. In 2020, Khadeja graduated from the Rising Leaders program at Qatar leadership center.
Currently, she holds a position Youth advisor for the Youth affair in the Ministry of Sport and Youth also, She is the Vice-President of Youth Advisory Committee for the Minister of Sport and Youth. Khadeja named  the best Youth Leader in The Cooperation Council for the Arab States of the Gulf , GCC ministerial meeting. And many other award national and International.
In her role as Youth Advisor. Khadeja leads the community change and provide solutions to empower and develop youth in creative and innovative way.