Lotfi Hamadi
Founder and Director, Wallah We Can!

Tunisia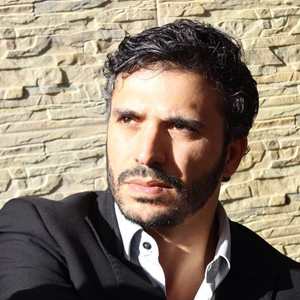 Lotfi Hamadi was born in Tunisia, in Siliana, a rural region. When he turned two, his parents moved to France hoping to get access to the best education for Lotfi and his brothers and sisters. After a degree at the College of law he studied at the Paris Business School. He later moved to Montreal, Canada where he spent his time between his professional occupation and his involvement in charity action, like volunteering for women victims of sexual abuse and physical violence. He returned to Tunisia in 2011, during the Jasmine Revolution, inspired by the possibilities of supporting the Tunisians during this transitional period. While still managing restaurants, he joined the association "Génération Liberté" (Generation Freedom) and then founded "Wallah We Can!" which supports boarding schools in rural areas.
"Wallah We Can!" works to improve the quality of the teaching and premises, including making the schools autonomous in energy, and almost food self-sufficient. Lotfi Hamadi facilitated an agreement between the government and "Generation Liberté" to extend the support and the actions of "Wallah We Can!" to 330 boarding schools in Tunisia accommodating 150 000 students.