Mahboob Mahmood
Founder and CEO, Knowledge Platform

United States of America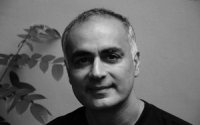 Mahboob Mahmood is the Founder and Chief Executive Officer of Knowledge Platform. Established in 2000, Knowledge Platform is a leading Singapore-based learning solutions company, with offices in China, India, Indonesia and Pakistan.
Mahboob plays a central role in the company's work in designing innovative learning solutions, including designing learning communities, blended online-offline learning programs, competency frameworks and learning games and simulations. At WISE, Mahboob has designed and delivered two highly interactive workshops: Personalization 2.0: Large Scale Personalization in the Internet Era (2014); and Blended Learning Strategies (2013).
Between 2005 and 2011, Mahboob also served as Adjunct Professor of Entrepreneurship and Family Enterprise at INSEAD, with a particular focus on Social Entrepreneurship. He has also authored a major study on philanthropy in Asia. Mahboob is also International Counselor to the Institute of International Education.
Mahboob received a J.D. from Columbia University School of Law in 1986, a Diploma in International and Comparative Law from Columbia University School of Law in 1986, a M.A. in Political Science from The Johns Hopkins University in 1987, and a B.A. in Politics from Princeton University in 1981. He has been a member of the New York State bar since 1987.