Manu Singh
Senior Program Officer, Barefoot College International (BCI)

India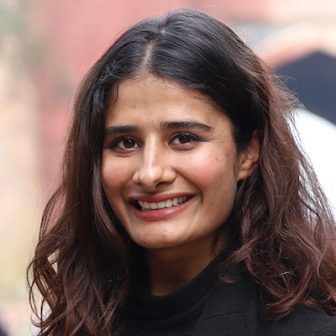 A social work graduate, Manu currently works at Barefoot College International (BCI). Her role as Senior Program Officer is to ensure the empowerment of rural women through the Enriche Program of BCI. Her ideology is to serve, support and empower rural women by enabling them to fulfil their aspirations, pollinate a social change in their communities to deliver social, economic, and environmental impact via practical knowledge and skill development. During the tenure of 4+ years with BCI, she has a global footprint of training over 935 rural women & 135 rural adolescents girls from 54 countries, covering 877 villages across the world.
Before joining BCI, Manu worked with the Naz Foundation, Delhi, as a Peer Counsellor and Gender Facilitator to provide socio-emotional support to HIV-positive orphan children and facilitate awareness sessions on LGBTQ issues.
An avid traveler passionate about music, art, movie making and culture, Manu, derives inspiration from the stories, energy & potential of individuals. She focuses on furthering the scope and reach of the program by defining the vision, the mission, and the strategy of the program in India through digital curriculum design, workshop facilitation, capacity building, managing program implementation, and presenting the vision and the impact of the program to external stakeholders. In addition, she has also been selected as one of the delegates at the International Solar Alliance, 2018 and together presented her organisation's work to the Prime Minister of India, Mr. Narendra Modi, and the President of France, Mr. Emmanuel Macron.